Save $25 Off Quality Pest Control in Barrington
What kind of problem are you having? Select all that apply.
Pest Control Barrington
When pests infiltrate your home, you want them to be gone as soon as possible. And rightfully so. Pests from ants to rodents can cause severe damage to your home and also spread disease. With our flexible scheduling and detailed action plans, keeping unwanted critters from your home can be as easy as a one-time treatment. With A-Action Pest Control, stay protected from all kinds of critters when you contact our pest exterminators to get the job done! 
We'll keep you safe from critters like:
Ants
Clover mites
Earwigs
Spiders
Mosquitos
Termites
Cockroaches
Stinging Insects
Rodents
And more! 
Image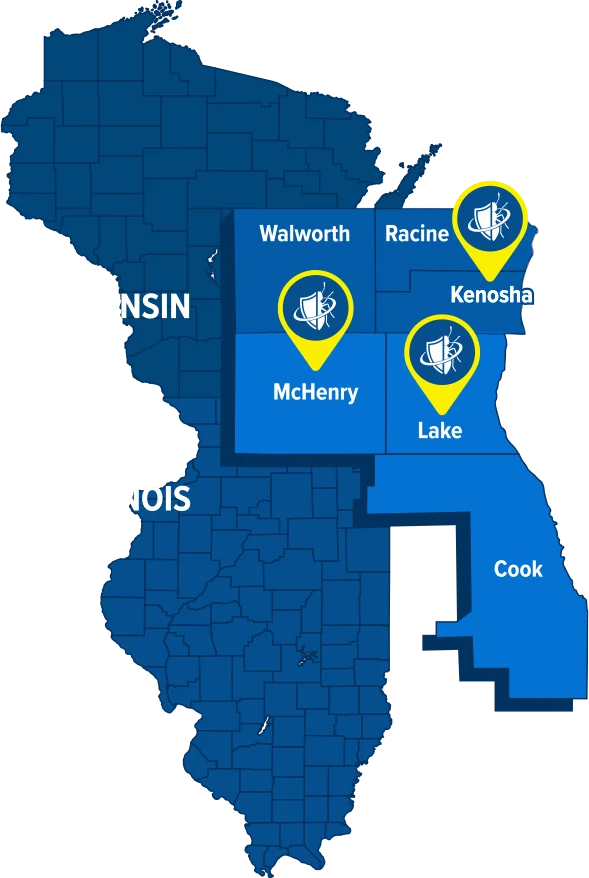 Year-Round Protection That Lasts
We pride ourselves on being a pest control company that understands our customers not only want to get rid of pests, but also learn how to prevent future infestations. With A-Action Pest Control, our team of exterminators provide one-time treatment and recurring services guaranteeing year-long protection that lasts. When you partner with us for pest control In Barrington, you can expect superior service that utilizes the latest methods to remove pests once and for all.
When you choose A-Action Pest Control, you will receive:
A detailed inspection to identify the extent of the problem.
Open communication and strategic collaboration with you to find a solution that best fits your home's needs.
Quality treatment to get rid of infestations.
Routine exterior treatments to prevent future infestations.
And more!
Rodent Control in Barrington
Dealing with rodents can have you feeling low on energy, and high on stress, but A-Action Pest Control can help push all of your worries aside. Our rodent exterminators are skilled at getting rid of rats, mice, and any other unwanted pests for good. Our rodent control in Barrington handles the problem for you so that you never have to stress over an infestation. If you need a mice exterminator or help catching other rodents, A-Action is just a call away!
When you work with our technicians, we promise to:
Perform a detailed inspection

of your entire home.

Place humane bait stations

to determine where the infestation lies.

Close up any entry points

where rodents may have made their way in.

Thoroughly treat any infested areas.

And more!
Rodent Services You Can Count On
To get the job done right, we believe it takes the knowledge and judgment of a team with years of experience in the industry. At A-Action Pest Control, we hold our team of experts to a high standard, so that you get the experience and results you deserve. From start to finish, we're confident you'll get the best rodent control in Barrington. Come experience our rodent services from Lake Zurich for yourself!