Pest Control in Mundelein Starting at $44/Month!
What kind of problem are you having? Select all that apply.
Pest Control in Mundelein
Our pest control company is dedicated to providing you and your home with the detailed attention you both deserve. Family-owned and operated, we believe it's important to treat each client's home as if it were our own. Our exterminators specialize in treatments guaranteed to alleviate you and your family from even the most stubborn bugs and rodents. 
Our pest exterminators specialize in the following services:
Cockroaches
Spiders
Crickets
Silverfish 
Rats
Ants
Earwigs
Mice 
Centipedes 
And more!
Image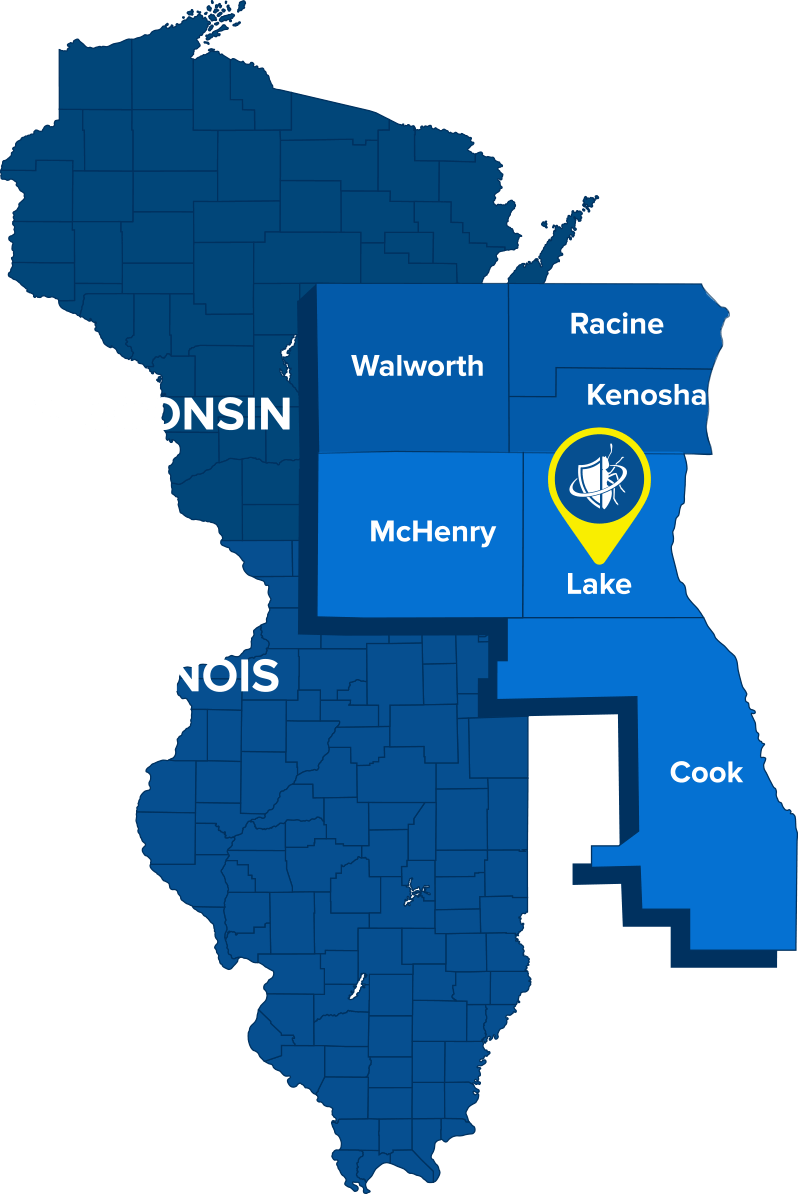 Pest Control Care To Fit Your Needs 
Our team of expert exterminators provides the highest quality care and communication. Whether we're inspecting your home, removing critters, or preventing a potential infestation, our team guarantees treatment that is fit for the season.
Our pest control treatment plans include:
A detailed inspection to identify where the pests are and how to get rid of them.
Clear communication to share our findings with you and discuss how we can solve the problem.
Personalized service plans that address your specific needs.
Complete removal of pests while making sure to protect your family and pets. 
Exterior treatments to prevent new infestations.
CALL US FOR A FREE QUOTE TODAY!
Save $25 Off Pest Control 
Your family's safety shouldn't come at an inflated price. If you partner with A-Action, you'll get quick solutions and quality savings. We currently offer $25 off your first treatment! Explore our special offers to find out more about how you can save. 
Stinging Insect Control in Mundelein
Stinging insects include some of the world's best pollinators, but pose a safety risk when they nest in and around your home and yard. A-Action is the pest control company you can trust to remove stinging insects from your property so that your family can rest easy. When you trust our knowledgeable, friendly, and well-trained exterminators, our stinging insect control in Mundelein can provide you with:
Convenient scheduling that works for you
A thorough inspection of every potential nesting area, from swingsets to gutters and light fixtures
Eco-Friendly Removal of all pre-existing nests and stinging insects
Award-Winning Power Spray Treatment that protects your home and yard for years to come
100% Satisfaction Guarantee!
The nearby buzz of stinging insects is always an unwelcome surprise. There's no need to tip-toe around your own home or yard with A-Action exterminators ready to take your call.